Consultancy
We offer professional consultancy services so that you can implement your information technology projects at a lower cost and higher quality.
Training
With our expert trainers, we offer practical training services to public institutions and organizations and private sector customers.
Maintenance and Support
We provide services with our experienced and certified consultants for technical support and maintenance services that may arise before and after sales.
Outsource
We offer outsourcing services with our experienced and expert staff to meet all your needs in your information technology projects.
WHY SHOULD YOU CHOOSE US?
Interiva is committed to helping its customers achieve their goals, personalize their event experience, provide an innovative environment, and make a difference.
We approach your every need as we do.
We turn creating solutions into enjoyable entertainment.
In every sense, security is our indispensable element..
It is indispensable to prepare documents for every transaction we do.
Fast response to requests and critical response time are guaranteed.
In line with your needs, we offer the most suitable solution or service for you at the most affordable cost.
Contact us for more information
OUR EXPERTISES
Database and system management
Oracle, Microsoft SQL Server, MySQL, PostgreSQL, MongoDB databases, Unix, Linux and Microsoft Server operating systems management
Oracle Exadata and Oracle Database Appliance
Hardware and software maintenance support operations for Oracle Exadata and Oracle Database Appliance
Disaster Recovery and High Availability Solutions
Solutions that enable your database and servers to provide uninterrupted service
Database and system migration
Moving your databases to different servers or between different databases and moving servers between different platforms
System Monitoring
Monitoring your servers and databases with open source solutions
Middleware Products
Oracle Weblogic, Oracle Goldengate, Red Hat JBoss, IBM WebSphere
Performance and query optimization
Optimizations required for your database queries and operating systems to work with less resource consumption and more performance
Software development
Development of special desktop, mobile or web based software according to your needs
Internet Services
Design and programming of your corporate websites, hosting and domain name registration procedures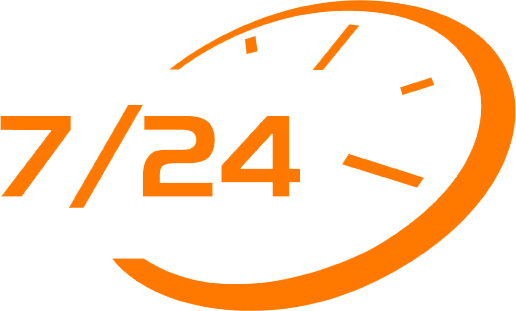 24/7 Support
We provide 24/7 support to all systems within the scope of our maintenance support service.
Cost Advantage
Cost advantage is provided with the open source solutions we create in line with your needs.
Proactive Service
We ensure that your systems operate smoothly and uninterruptedly by taking the necessary measures before problems occur.